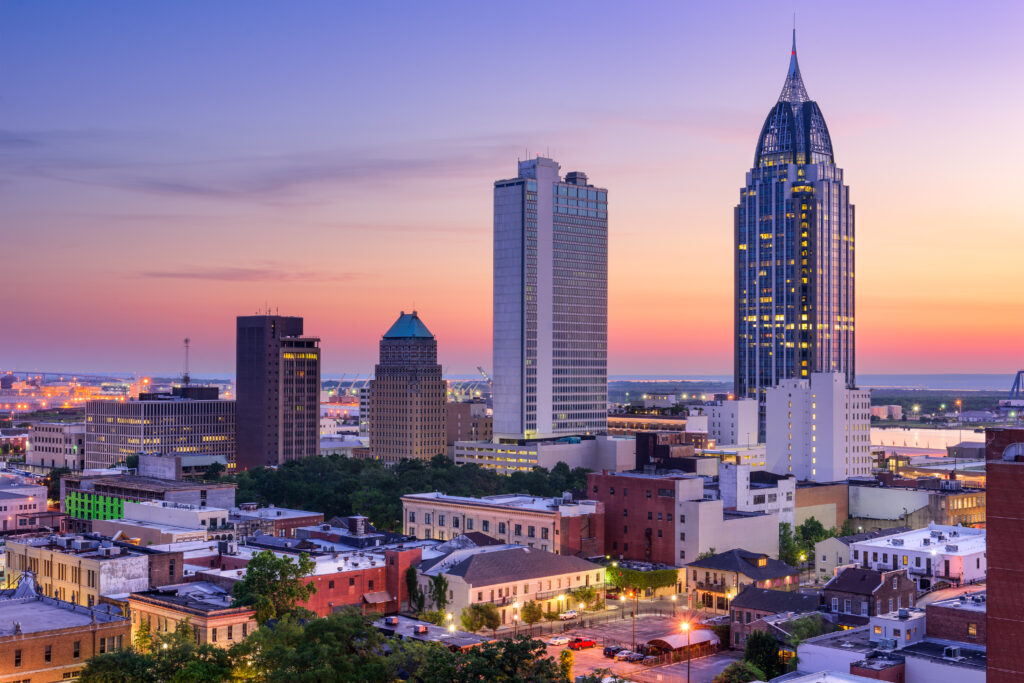 "Doing High-Quality Research in a Time of Ethical Challenges"
2023 Annual Meeting
September 13-16, 2023
Still basking in the glow of our Golden Anniversary in 2022, we are headed to Mobile, Alabama in 2023. From Hurricane Katrina to the Deepwater Horizon oil spill to economic recession, Mobile has shown great resiliency in the face of hardship. Our conference hotel, built in 1852, is the third iteration of this property as the first succumbed to a flood and the second to a fire. The hotel and 100+ surrounding restaurants, bars, and shops serve as exemplars of how dedicated residents from diverse backgrounds can work together to create a vibrant community. According to Visit Mobile, Mobile is a "cultural center of the Gulf Coast and an authentic experience like nowhere else in the southern United States." Indeed, you will find many cultural and recreational activities in the area, including the Mobile Museum of Art, Dora Franklin Finley African-American Heritage Trail, USS Alabama Battleship Memorial Park, and Bellingrath Gardens. Mobile is also home to the original Mardi Gras and some amazing cuisine, especially seafood and barbeque. I will stop there with all of the things to do in Mobile because we still want you to attend the amazing panels and special events that we have planned.
Abstracts will be accepted through the online submission portal until June 30, 2023.
The Battle House and their sister hotel, Riverview Plaza, are sold out for the conference.
The historic Battle House will serve as the site for the annual conference of the Southern Criminal Justice Association in Mobile, Alabama. The Battle House Hotel is a historic hotel located in Mobile, Alabama. Originally built in 1852, it quickly became a popular destination for wealthy guests, including politicians and celebrities. The hotel was used as a Union Army headquarters during the Civil War and later as a hospital for wounded soldiers. The Battle House was rebuilt in 1908 after burning down three years prior. It again underwent major renovations in the early 2000s, to be restored and reopened as a luxury hotel and conference center. The Battle House is now considered one of Mobile's most significant historic landmarks and is known for its original marble floors, stained glass windows, and ornate plasterwork.