The second issue of the SCJA newsletter, Crime and Grits, is now available. Find it here. Thanks to Julie Baldwin, Erin Castro, Abigail Novak, and...

Voting is now open for executive board elections. Positions to be filled include the 2nd Vice-President and one Director-at-Large. The full election slate can be...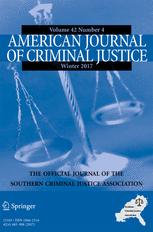 Sponsored by the Southern Criminal Justice Association, the American Journal of Criminal Justice was founded in 1975 to disseminate empirical research and academic commentary on...